Description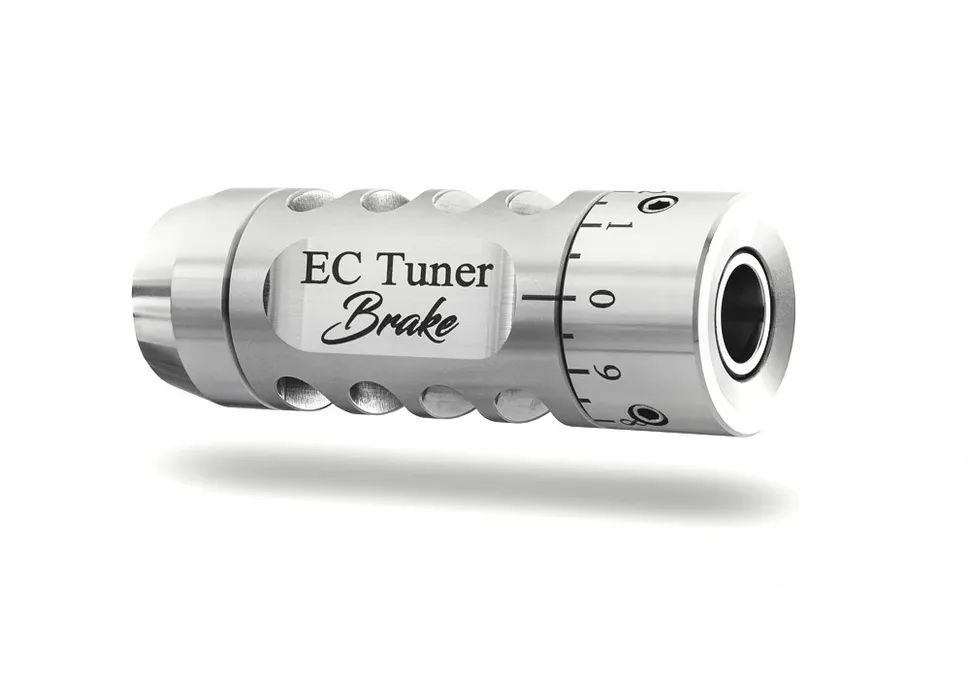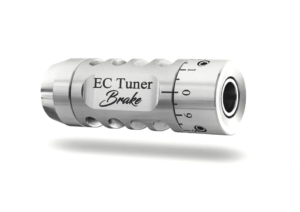 The PRS EC Tuner Brake incorporates three elements that provide shooters easy installation, strong recoil reduction and optimal tuning.
The rear self-timing nut provides correct timing on any barrel. Midway, Our four port muzzle brake incorporates an expansion chamber for maximum recoil reduction.  The first port is 90 degrees which creates a gas curtain to shield shooter from the gasses from the other three forward ports.  The second port is a "hybrid port"  It is 90 degrees in the back but 20 degrees in the front .  The next two ports are 20 degrees.  The combination of port angles offers reduced muzzle blast fatigue combined with excellent recoil reduction.   The front end is a tool-less barrel tuner. Our easily adjusted tuner allows barrel harmonics manipulation, matching your load and ensuring best possible accuracy.
This easily installed system will transform your rifle, achieving new handling and accuracy levels.
Available in 6.5mm , caliber .30, and caliber .338 — 5/8-24 threads — Precision machined, highly corrosion resistant 303 stainless steel
Finish: Uncoated Stainless steel
Diameter: 1.1″ (27.9 mm)
Length: 3.3″ (83.8 mm)
Rear of tapered nut diameter is ~.930″ (MTU contour)
3/4-24 brakes all come with straight nut, no taper.
M18x1 brakes all come with tapered nut.
5/8-24 brakes are available with a straight nut, simply put "Straight nut" in the notes when you order.