Get notified when Erik goes live, we have a sale, or release a new product at Cortina Precision!

Want to shrink your groups?
Take a look around, I have no doubt that our products will help make it happen.
Want to learn precision reloading, wind reading, gunsmithing, etc? All that info and more can be found on the members area of my website. I also regularly add videos and do live Q&A's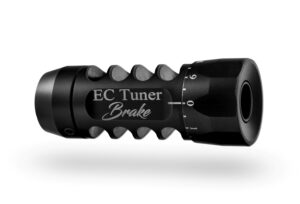 Check out our NextGen EC Tuner Brake!
The NextGen EC Tuner Brake incorporates three elements that provide shooters easy installation, strong recoil reduction and optimal tuning.
Barrel tuners and thread adapters